Covenant Presbyterian Church
Gresham, OR
Peacemaking is our focus as we lead up to World Communion Sunday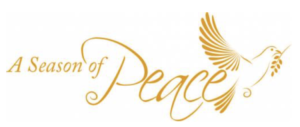 "Peace be with you."
"And also with you."
These are phrases we hear in most Sunday services, with a passing of the peace, but this month the Presbyterian Church (USA) is inviting us to do more, to become a peacemaker. We are invited to participate in a "Season of Peace." From Sept. 6 to Oct. 4, the church is asking us to focus on peacemaking in our families, in our community, and in the world. The Season of Peace will end on World Communion Sunday, when Christians across the globe symbolically join as we all share communion.
If you need ideas for talking about peacemaking with family, you can download and print peace cards that contain a question, an action and a prayer. Click here to download peace cards.  
Use the links below to connect to our Facebook feed and watch the most recent Sunday Service, Bible Study or Midweek Prayer.
The doors to our building are closed, but our church is not! Covenant Presbyterian Church is providing online and over-the-phone worship on Sunday mornings at 10:30 a.m. Our Facebook page posts connection information via Zoom each week. We are also live-streaming our Sunday service on Facebook.
This is a service provided instead of our regular in-person worship services, that have been temporarily suspended during the COVID-19 Coronavirus outbreak. We are also offering weekly Bible Study of the Lectionary and weekly prayer gatherings online.
For more information on connecting to our services via alternative means please follow this link
Thank you for visiting Covenant Presbyterian church online.  We invite you to learn more about our church on this site, and we hope you will come in for a visit.  We would love to meet you and to share with you our love for God and for each of God's beloved children.  We are a multi-ethnic, multi-generational church, and members of the Presbyterian Church (USA).
Special worship services
We have additional services for Ash Wednesday, Maundy Thursday, Good Friday, Easter Vigil and Christmas Eve.  Call the church office for times and dates.
Join us
While many of our in-person activities, like singing together and eating in local restaurants are on on hold at this time, Book Club has moved to Zoom meetings.
Book Club: 10:00 a.m., first Saturday of each month
Birthday Club: 11:30 a.m., second Friday of each month
Men's Breakfast: 8:30 a.m., third Saturday of each month
Handmade with Love: 10:00 a.m., fourth Thursday each month
Choir Practice: 9:45 a.m., every Sunday morning before church services.
Volunteer with us
SnowCap Community Services, a philanthropic outreach to provide emergency food, clothing and services to East County residents in need.
Food for Families is a 501c3 non-profit food pantry located in the bus in the Centennial High School parking lot. It provides emergency food to local families.
Meals on Wheels brings food to seniors in their homes. They serve the greater Portland area.